Communication Style:
Practicing consistent communication skills can result in reducing the misunderstanding and conflicts between adults and teens.
Two ears one Mouth: It is important to remember that we have two ears and one mouth. Communication Tips for parenting troubled teens Be on your teen's side. Communicate openly with them, and let them know you care about them and are interested in what is going on in their life. All teens (people, really) need to feel loved. Regardless of how independent or averse to you they seem, they still need positive, reassuring attention from you.
Programs for Teens:
Depending on the specific needs and interests of your teen, parents may enroll their teen in a program away from home or locally within the community. See our list of local resources for teens and questions parents need to ask before enrolling your teen.

There are numerous summer camps that range from the traditional to the alternative. There are lots of professional behavior modification schools, boot camps, boarding schools, residential treatment centers, therapeutic programs, military camps, and wilderness camps present in United States that are dedicated to support the lives of troubled teens.

See our list of programs for troubled teens .

Teens and Self Esteem: Adolescence (12 to 17 years) is a critical and vulnerable stage of human development, during which males and females experience different biological, social, and cognitive changes. During this life stage, millions of adolescents experiment with substance use and engage in behaviors that can affect healthy neurological and psychological development.

Click here for more information about communicating with your teen.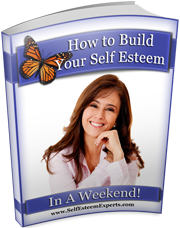 Your information will never be sold, rented or abused
Read our privacy policy.