Teaching Self Esteem
We Are Committed to Helping You!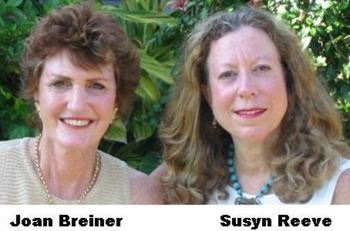 We Love Teaching Self Esteem

If you have questions or need information please contact us .
Why are we the Self Esteem Experts? First and foremost, we have turned our lives around using the tools and techniques presented on this site. Joan Breiner serves as Executive Director of the National Association for Self Esteem.
We have a wealth of experience starting with our Masters Degrees in Counseling and Education and over 35 years of experience as Self Development & Training professionals.
We are entrepreneurs. We've developed a successful multi-million dollar business. We have taught in schools, universities, Fortune 500 corporations and major medical centers.
As an ordained InterFaith Minister we have offered Spiritual Guidance when facing life challenges.
We have helped thousands of people learn to be happy.
Improving Self Esteem is Possible!


Listen to Joan and Susyn discuss how.

Interviewed by Patricia Raskin, Positive Living Network on Blog Talk Radio. (40 Minutes)

More information about Teaching Self Esteem can be found in our Self Esteem Lesson Plan.

Contact us with your questions, concerns and feedback.




Go to Self Esteem Expert's Home Page.
---