Self Esteem Exercises & Tips
This Free E-Book Can Help You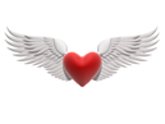 Is Low Self-Esteem Keeping You from Achieving Your Hopes, Dreams & Goals, or Making You Feel Inferior, Unimportant And Unworthy?
It Doesn't Have To Be That Way Anymore! SET YOURSELF FREE!!!!
Our Self Esteem Exercises in this FREE Ebook will help you Learn How You Can Build And Restore Your Value And Worth.
You are a worthy, wonderful, valuable individual. You deserve to live up to your potential and embrace the wonderful person that is inside of you.
We can show you how.
Your self esteem matters for 3 BIG reasons:
Reason #1: Self-esteem gives you control over your life. Your level of self-esteem determines whether you seize your ability to create life on your terms or whether you feel like a victim to the circumstances of your life.
Reason #2: Self-esteem determines who is in your life. Who you attract into your life and who you repel from you is determined by your level of self-esteem.
Reason #3: Self-esteem creates success. Self-esteem is the key to unlocking your true potential and untapped knowledge so you can achieve things greater than you can currently imagine.
These are the things we want for you and specifically why we created this report to help you get started down the road to increased self-esteem.
Here's a sneak peek into what you will find inside the pages of of of our Ebook
Learn to combat the negative inner voice
Learn how to work with your negative feelings
Employ specific actions to get rid of the negativity
View our Privacy Policy
---
Learn More about Self Esteem
FREE Teleclass Low Self Esteem Solutions
Go to symptoms of low self esteem
Go to our Self Esteem Lesson Plan
Read about our Self Esteem Exercises
Go to The Home Page